glamping mobilehome Aspect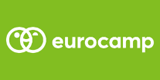 Glamping mobilehome
Aspect
Party size : 8 sleeps
Surface : 40m²
Facilities : 3 Bedrooms , 1 Bathroom
Extras : Airconditioning, Decking

Link to glamping mobilehome of Eurocamp


Accommodation description
Three bedroom - 40m² of extended luxury

Welcome to the next generation of outdoor accommodation, the brand new Aspect. This is the latest and largest in Eurocamp's range of holiday homes and has been designed with modern lifestyle in mind.

Inside, you'll find a comfortable and spacious living area, stylish kitchen and a bigger bathroom – all designed around sliding doors. We've added LED lighting throughout and in the bigger master bedroom you'll find a larger bed that lifts up for handy storage space and room for a cot, too. When evening arrives, open the wide double doors onto your extra large covered decking that comes complete with stylish furniture.

*Please note that there will be 2x sun canopy sails over the decking as opposed to 3 as seen in some images. A parasol will be provided instead of a sun canopy at Marina di Venezia.
Eurocamp Campsites with glamping mobilehome Aspect